Hi Bloggers! I'm back again with Blogger's spotlight. Due to my hectic schedule filled with exams I just could not manage to post one. Before I start, I want to give you all the opportunity to follow me via BLOGLOVIN! As you guys have heard, read, seen, Google Reader is leavin' us in two days time so make sure you don't lose me!! Click the the Bloglovin' button below! PS: don't worry so much about GFC(Google Friend Connect), that one is staying for a while…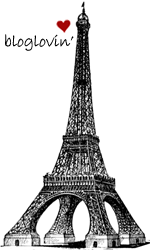 I want to introduce 2 bloggers this week! Take a look!
Let's meet
Emma
who is behind the
beauty
and
fashion
blog
Lipsticked Louise
. Her post that she wants to put in the spotlight is called "
Budget Fashion Finds: Charity Shops
". In this post Emma talks about interning at
Vogue
! I mean how cool is that! She also explains how she manages to find
designer clothes
to wear for only a fraction of the price. Are you curious to see her outfits, the brands and do you want to know where you can get this too?! Check her blog by clicking the link below:
_________________________________________
Sal from Little Girl, Big Thoughts
Let's meet the my old buddy again! Sal, the creative beauty blogger behind Little Girl, Big Thoughts. As you can see, she is rocking some OOTD for yah too! She got inspired by retro colors. This outfit of Sal is all about "less is more". To see more of her Outfit Of The Day, click the link below:
_______________________________________________
*
Are you that
creative Blogger
that wants to put one of her
blog posts
in the spotlight for other bloggers to know?! Yes?! Join
next week's Blogger's spotlight
by sending me an
email
about it. For me info read my blog post about it
HERE
! Hope to see you next week! Have an amazing weekend!
xoxo