seashells
shimmer in the sun.
washed
up by the waves,
they
lie in the sand,
waiting
to be found.
ETERNITY
summer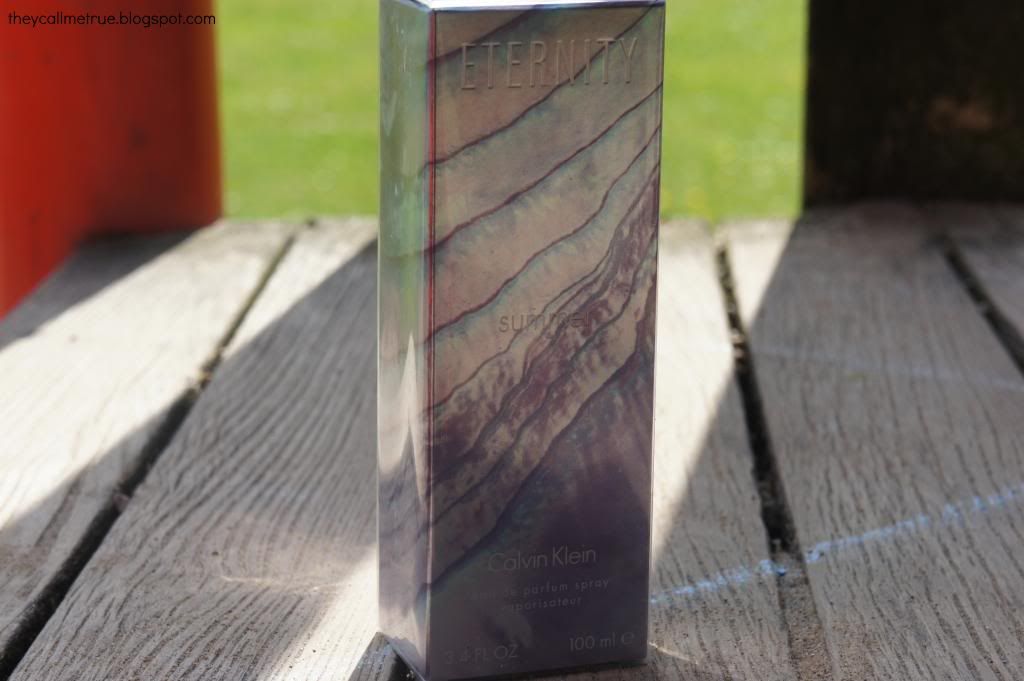 Ladies, we have entered the season where we can wear our flip flops, bikinis, shorts and skirts and not to forget out favorite summer fragrance. For those who are seeking for new fragrances each summer and for those who never want to try something else … I want to introduce you the Calvin Klein Eternity Summer limited edition. I got the opportunity to try out this summer fragrance & I must say that it is perfect for in the summer. I've tried this four days continuously before writing this review and currently this is the one in my bag everyday when I go to work or school. As for me, during the hot seasons I prefer light scented fragrances,and let me tell you… Calvin Klein Eternity Summer is definately light scented! Let's take a look at the notes:
top: seabreeze| aquatic accord| sparkling bergamot
heart: wisteria| living cotton flower| osmanthus
dry: musk| white amber| sandalwood
The cap makes it very easy to spray and it comes with a sufficient dosage! Sometimes even one spray is just enough. What I also find really unique about the fragrance is the packaging and the bottle. It's so chic and modern at the same time. As you can see, the packaging and the bottle feature an iridescent treatment in rich tones of purple and turqouise greens that mimic the radiance seashells. I seriously had a hard time taking the pictures due to the reflection it was given by the sun, but it was so amazing at the same time! PS: for the gentlemen out there, the fragrance also comes in a male version Calvin Eternity for men Summer 100 ml edt.
Aren't the colors gorgeous?!
Although I recommend this perfume to all you amazing Bloggers, there are some aspects I dislike. First of all the Eternity Summer collection comes in 100 ml which is quite a lot and big. To me, this is really not handy to take with you when heading to a party or for a night out.
The second thing is that it doesn't stay on for so many hours due to the light scent it has, but there is a bright side to these "disadvantages". It's big, true… but you can enjoy it for a loóóóng time! Or let's say the whole summer! And if it doesn't, just make sure you spray on some more… after all it didn't come in a 100 ml bottle for nothing!